Marine Vallot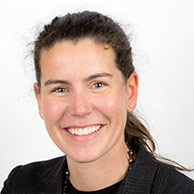 In 2018, Marine joins the team of Approbans' Partners and brings her skills in M&A and financial valuation. Previously, she has a career in Investment Banks and created her own High-Tech M&A boutique in 2013.
Marine had a career in M&A and High-Tech industry after experiences within the IBM EMEA financial headquarter and the TMT equity research team of Exane BNP Paribas.
Then, she has worked for Lazard and CA-CIB, where she took part on various sales, acquisitions, fundraisings and financial valuations.
Marine focuses on the following areas
Mergers & Acquisitions for French firms and international groups willing to develop activities in France,
Financial valuation (firms, patents, other intangible assets, stock-options, etc.),
Financial engineering and financing strategies.
Marine has expertise in the High-Tech industry and with traditional companies moving toward innovative disruption.
Marine teaches Finance and High-Tech M&A at University.